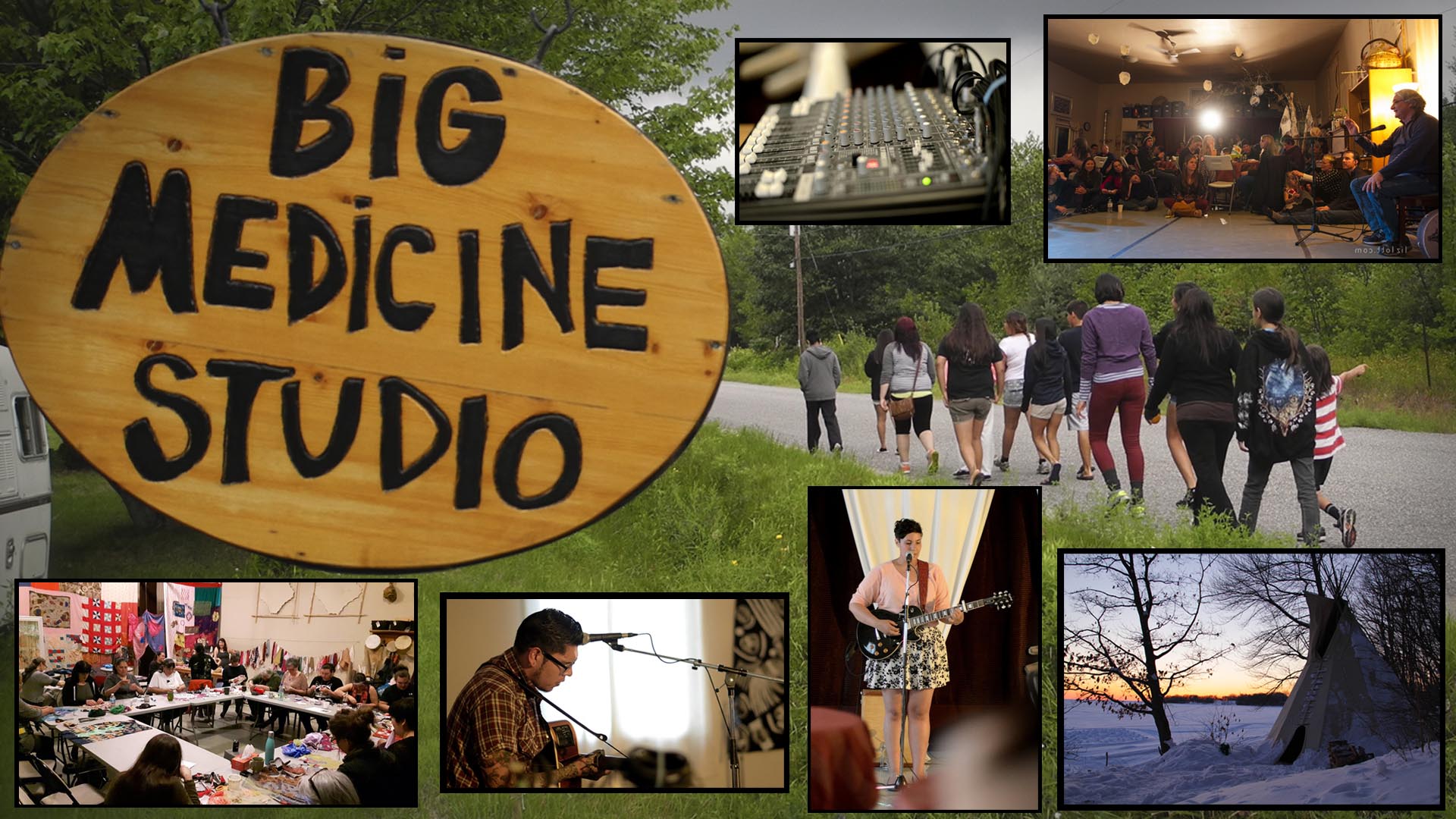 Big Medicine Studio is located on the lakeshore of Lake Nipissing on Nipissing First Nation, near North Bay, Ontario. Big Medicine Studio is a 1,200 square foot multi-use studio with 14-foot ceiling height and seating capacity for 60 people. It is privately owned and operated by Penny Couchie and Sid Bobb.
Since it's opening in October 2010, Big Medicine Studio has hosted four Salons to audiences up to 60 people, hosted a ten day mentorship with an internationally renowned theatre artist in story weaving, hosted a 7-day Arts For All workshop engaging 15 participants in visual, dance, music and theatre arts activities, hosted a number of research and development residencies in new works for dance and theatre, hosted a seven day workshop in Contemporary Indigenous Dance and Dramaturgy, holds ongoing dance,  theatre, visual arts, music and media arts for people of all ages and abilities and hosted many traditional ceremonies for the community in Nipissing First Nation, North Bay and surrounding area.
Big Medicine Studio is the only dedicated arts studio of it's kind in the region, situated on a First Nations. Built as a home for the creation, development and exhibition of performing and visual arts, it is a place where community comes together to celebrate and engage in arts and culture.