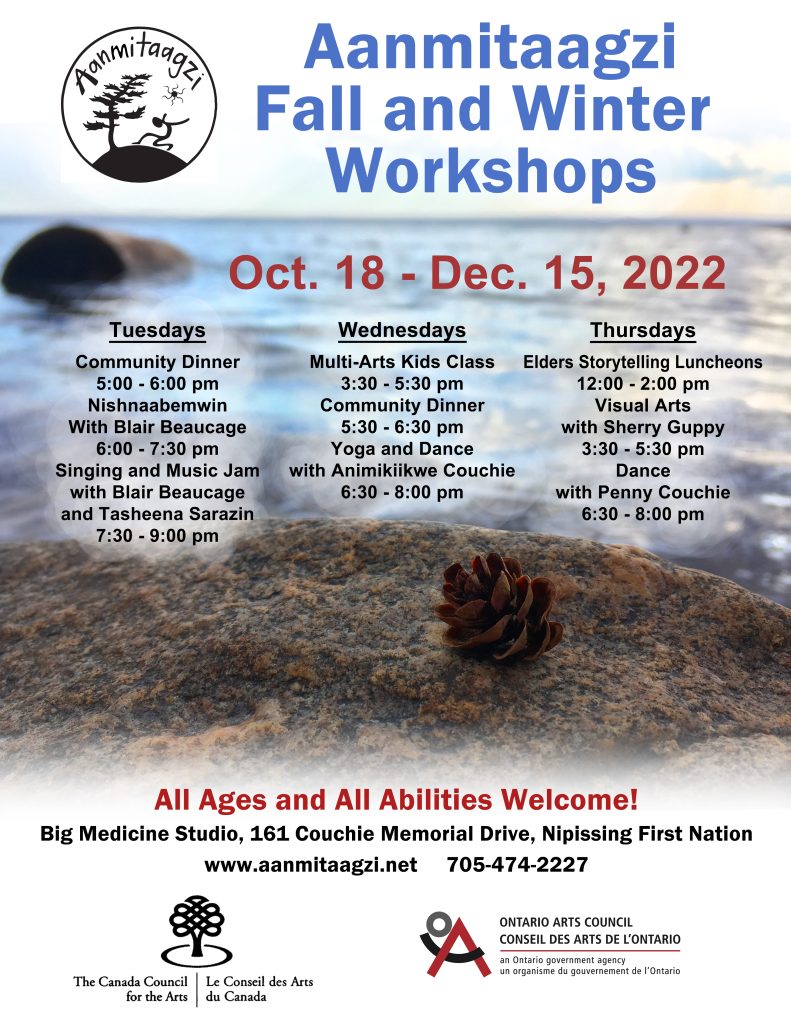 After what seems like forever, we are extremely excited to get back to engaging, making art, and sharing good food with community through our new Fall/Winter Workshop series! The workshops are part of our current project, ALL MY R(el)ATIONS, which explores and examines the themes of relationality and resource capacity/scarcity, and through them we will be gathering, creating, and developing stories, installation materials, and performance pieces that will be presented at Ice Follies in February 2023. The workshops are free to attend and no experience is necessary.
More info will be coming soon, but in the meantime, if you have any questions please contact Sid or Penny at aanmitaagzi@gmail.com or (705) 474-2227.
*Please note that the Yoga & Dance workshop on Wednesday and the Dance workshop on Thursday are now starting at 6:30 pm.