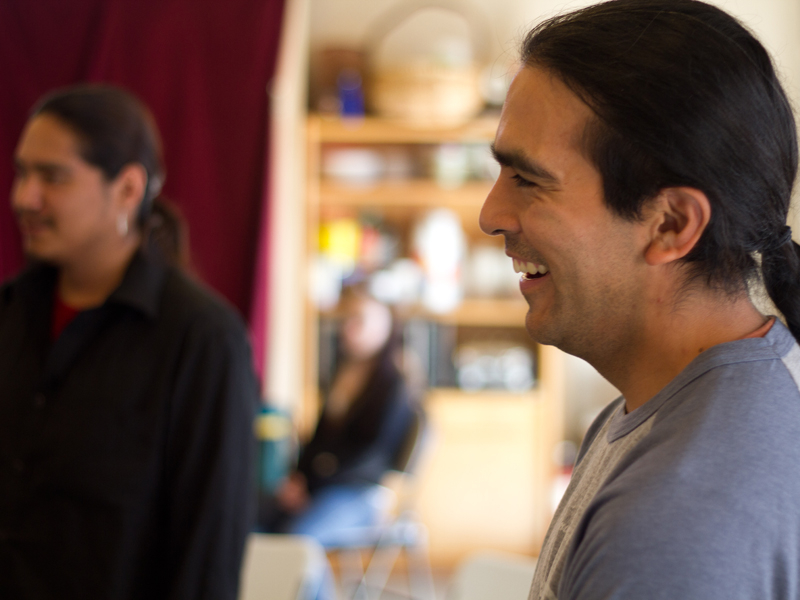 Aanmitaagzi has grown from the convergence of the personal and professional histories of its core members, with the initiating vision of its co-founders, Penny Couchie and Sid Bobb. In 2006, when Penny and Sid moved to Penny's ancestral home of Nipissing First Nation, they saw the possibility of living and working as a professional artists in their home community of Nipissing First Nation. They saw the possibility of developing and maintaining relationships and partnerships with like-minded groups. They saw the possibility of Nipissing being a home for research, development and creation of new works in dance, theatre and cross-disciplinary arts with both professional and community artists. Furthermore, they saw the opportunity to support a thriving arts community in Nipissing and surrounding communities.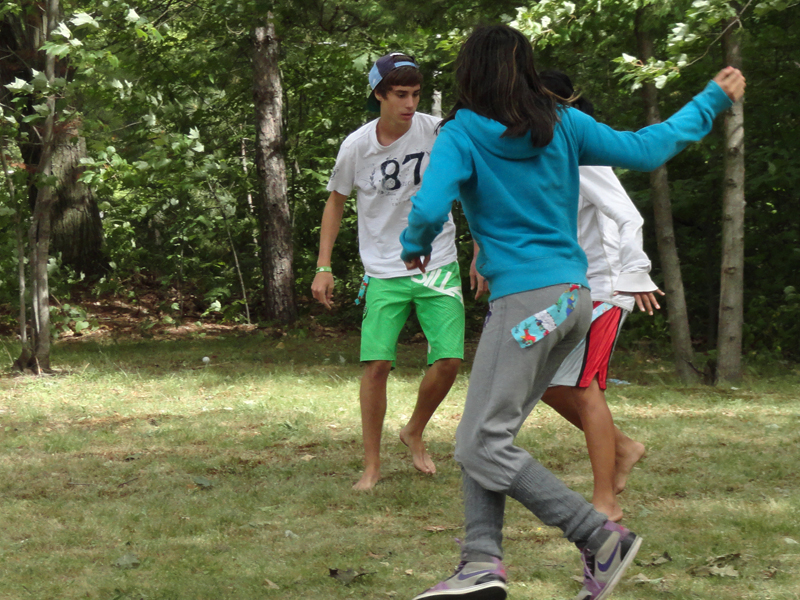 Partnering with Nipissing First Nation and Liz Stevens, their first project was a summer program called the Stories of Nipissing that engaged Nipissing youth and elders in a storytelling forum. Building on the success of that initial project they continued with the theme of Stories of Nipissing creating an elder and youth storytelling forum with 3 components; elder's storytelling luncheons with lead artists; elders' storytelling with the youth; and lead artists guiding the youth in retelling the stories through theatre arts. They continued offering arts workshops, inviting anyone in the community who was interested in participating.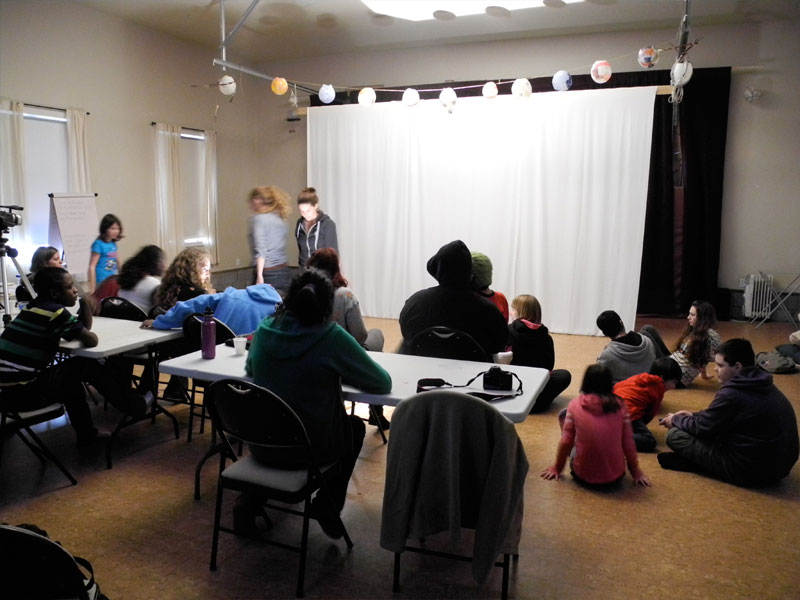 With the positive feedback and support of the community, the Aanmitaagzi Collective was officially formed in 2008, including the backgrounds, artistic forms and desires of the other core founding members, Carol Guppy, Perry McLeod Shabogeesic. In 2009, following strategic outreach in Bear Island / Temagami, (Penny's and Carol's ancestral community), Sherry Guppy and Bonnie Couchie joined the company. Identifying the need for a strong organizational foundation for the future of their company, Aanmitaagzi sought out capacity building initiatives. Following a mentorship in organizational development (thanks to an OAC Compass grant) with Ruth Howard and Jumblies Theatre, Aanmitaagzi incorporated as a provincial, not-for-profit organization in October 2010.