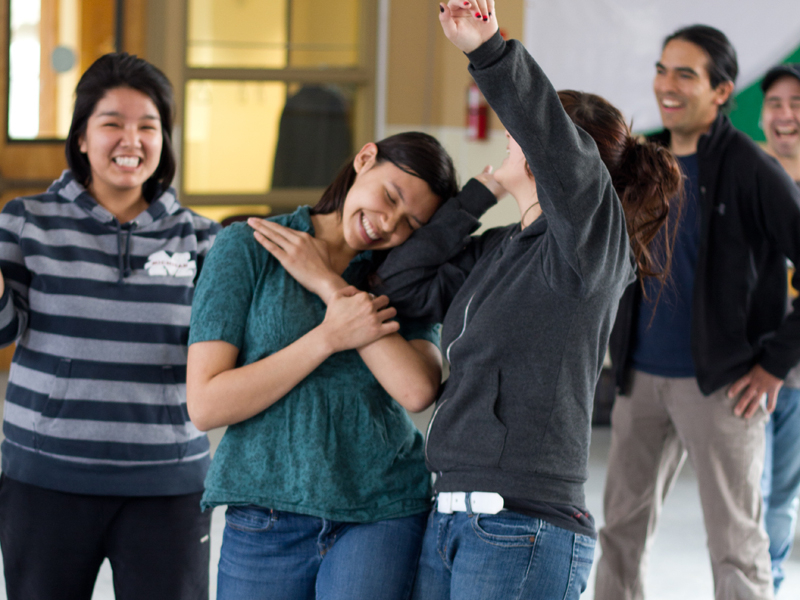 The Aanmitaagzi Summer Theatre Arts Program has grown into a six-week intensive in Aboriginal theatre arts program. This project provides engaging positive mentorship, work placement and training opportunities youth. Students learn contemporary Aboriginal performing arts techniques rooted in Aboriginal worldview and process. Daily classes with artists from local professional Aboriginal artist-run company, Aanmitaagzi, takes place at the Big Medicine Studio.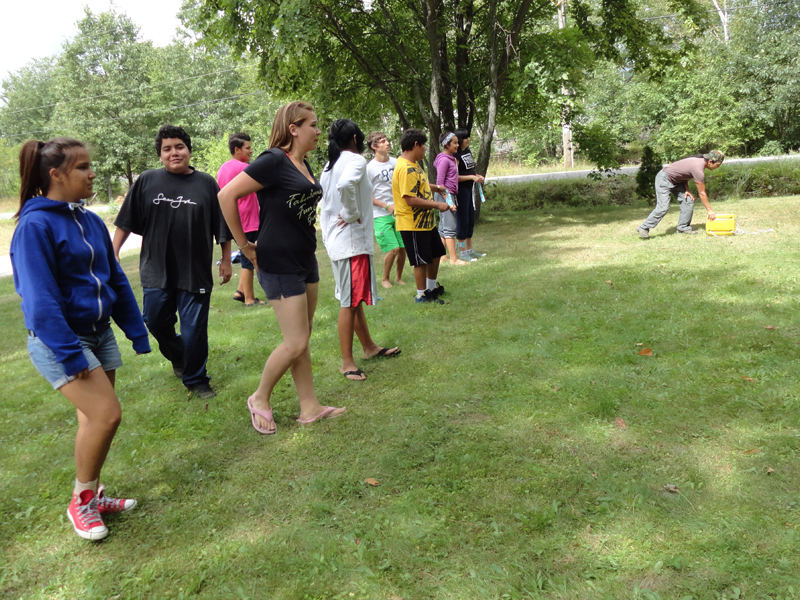 This project creates another forum for the rich arts, culture and storytelling legacy of the Anishinaabe of Nipissing to continue. This program has built upon its four successive summer arts programs, garnering further support and a stronger foundation.
The community has the opportunity to see their youth express themselves in a positive context.
"…that was really wonderful…that's my grand daughter (one of the participants)…" (Aanmitaagzi Summer Arts Program 2011, Community elder / and previous guest story-teller, Aug. 19th 2011)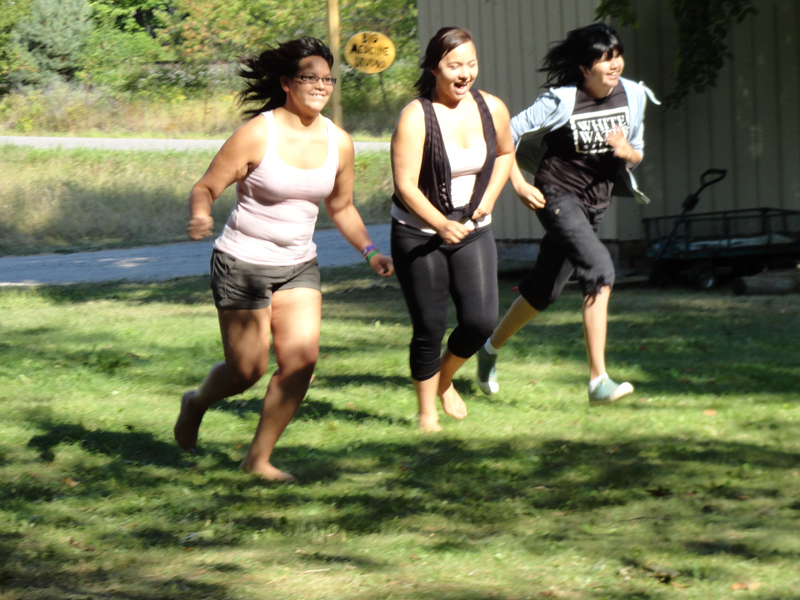 We strive to create an environment where participants feel safe, supported and challenged to take risks in their self and artistic expression. A stand out achievement by one of the participants:
"..I'll tell my story…but I won't be getting up on stage…I have stage fright."(Youth participant, Aanmitaagzi Summer Arts Program, Aug. 2011)
The youth participant later took one of the three lead roles in the final presentations.