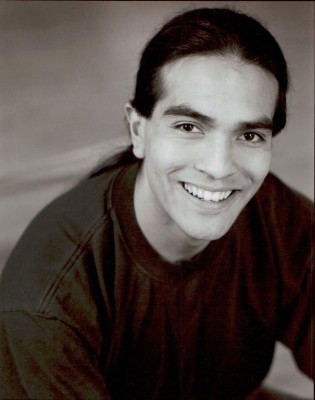 Sid Bobb is a Gemini award-winning actor from Salish territory in British Columbia. Combining his cultural knowledge and experience as an actor and teacher, Sid has been committed to helping bring Aboriginal stories and culture to the forefront. He firmly believes that this necessary endeavor will strengthen our Aboriginal communities and help create a healthier relationship with our Canadian neighbours.
Sid is a graduate of the University of Toronto's sociology and drama programs, attended the Second City school of training, the Banff Centre for the Arts' Aboriginal Dance Project and the Native Theatre School (presently known as the Centre for Indigenous Theatre.
He has been a professional actor since 1993. He is trained in traditional performance, including storytelling, song and dance, contemporary and classical theatre, and comedic improvisation. Sid has performed in Canada's largest theatres across the country; storytelling, in plays, and dancing. For three seasons, he was co-host of the internationally broadcast Canadian Geographic Kids, and from 2007 to 2016 he co-hosted Kids' CBC with Patty Sullivan. He has also been an acting instructor and teacher for several years.
Sid was a Teaching Assistant at the University of Toronto, has been an instructor for the Centre for Indigenous Theatre, and has facilitated workshops in numerous community and professional environments. He currently resides on Nipissing First Nation in Northern Ontario and while he continues to work nationally, he actively contributes to the arts in the Nipissing community. For over a decade, as a founding member of Aanmitaagzi, he has worked with Nipissing First Nation's youth, elders and community; engaging the youth within the arts and assisting in carrying forward the traditional life and stories of Nipissing.