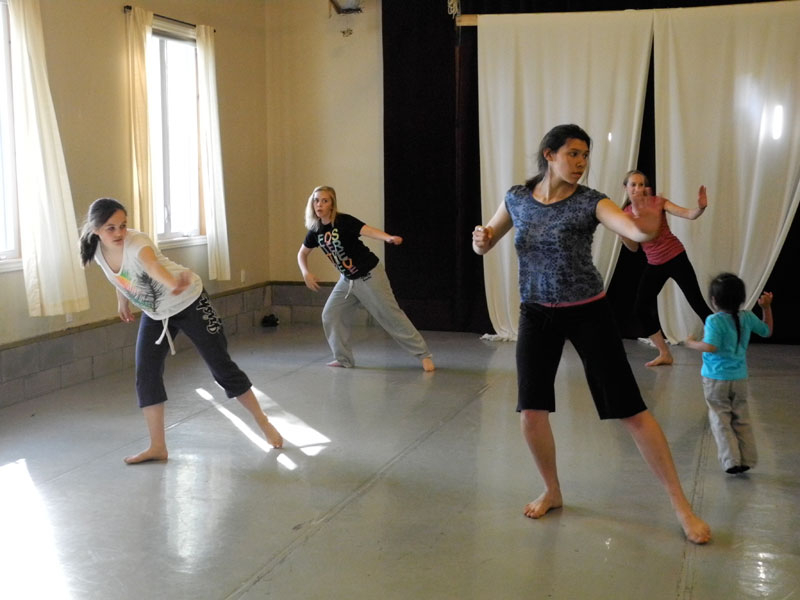 Conception
This project grew out of the work we have done over the last four years with community members of Nipissing First Nation and North Bay. These are all stories we either carry as individuals or have heard from others in our work. Dances of Resistance is a dance theater work that brings together what excites us most as artists: meaningful, engaging artistic work of the highest caliber with and for our communities.
Through this research and development project we aim to explore the nature of resistance including but not limited to:
the passive and active forms of resistance that arise from a people with a shared history of trauma from the impacts of colonization and genocide.
the actions we take and those we don't
making public the acts of resistance that others may not have seen or       recognized.
not only the act of resistance but also the moment before a decision to act (or not act) in resistance has taken place.
the journey from receiving an assault on freedom, dignity, humanity or otherwise, to an act of resistance.
The art forms used to express or animate the stories will be:
dance
song
theatre
visual arts and media arts
What will be created is a dance theatre work that incorporates elements of visual and media art installation centered around the theme of Dances of Resistance. This work will be performed for the community of Nipissing First Nation, North Bay and surrounding communities. Stories of individual, community and national identity were explored through our various forums and disciplines. The themes of struggles against obstacles to the formation and expression and identity came forward. Stories were often embedded in residential school, racism, barriers to language and other traumamtic or prohibitive experiences.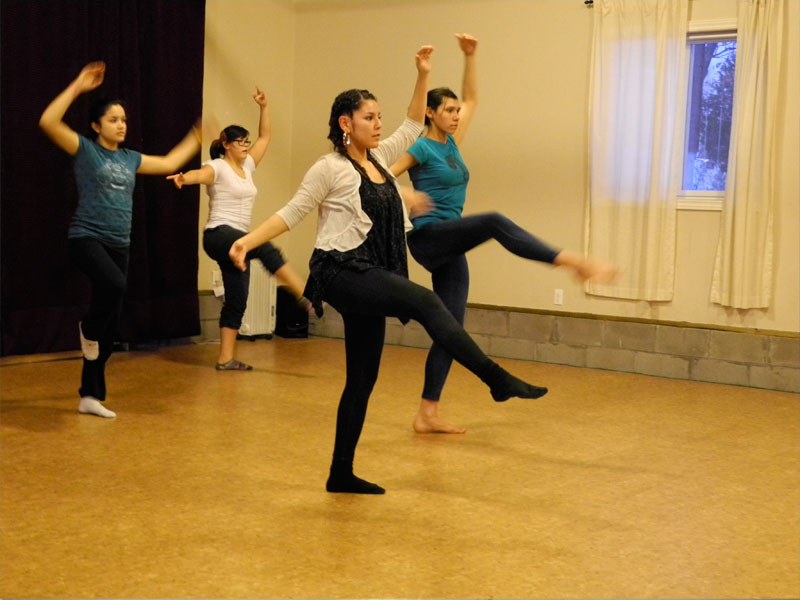 Aanmitaagzi facilitated a research and development process based on the theme of Dances of Resistance with the community members of Nipissing First Nation and surrounding communities. There was a total of 25 workshops which began in April and ended in June 2011 with a public showing of the works in progress in Toronto at Jumblies Theatre's Like An Old Tale Works In Progress Event. We worked with elders, the youth group at the North Bay Indian Friendship Centre, students at Nbisiing Secondary School and the pre-school children at Couchie Memorial Daycare.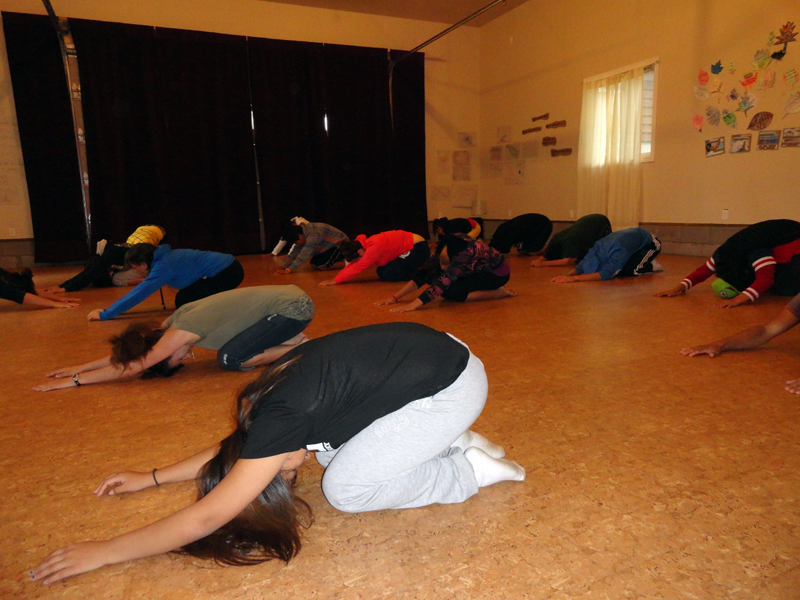 Aanmitaagzi and Co-Artistic Directors Sid Bobb and Penny Couchie have also been involved with Jumblies Theatre's Like An Old Tale since its inception. This was a wonderful opportunity to ground our initial process of Dances of Resistance within Jumblies' project. Our two companies collaborated on intersecting themes and workshop/play form and structure. Thank you Ruth and Jumblies' fantastic community and artist team!