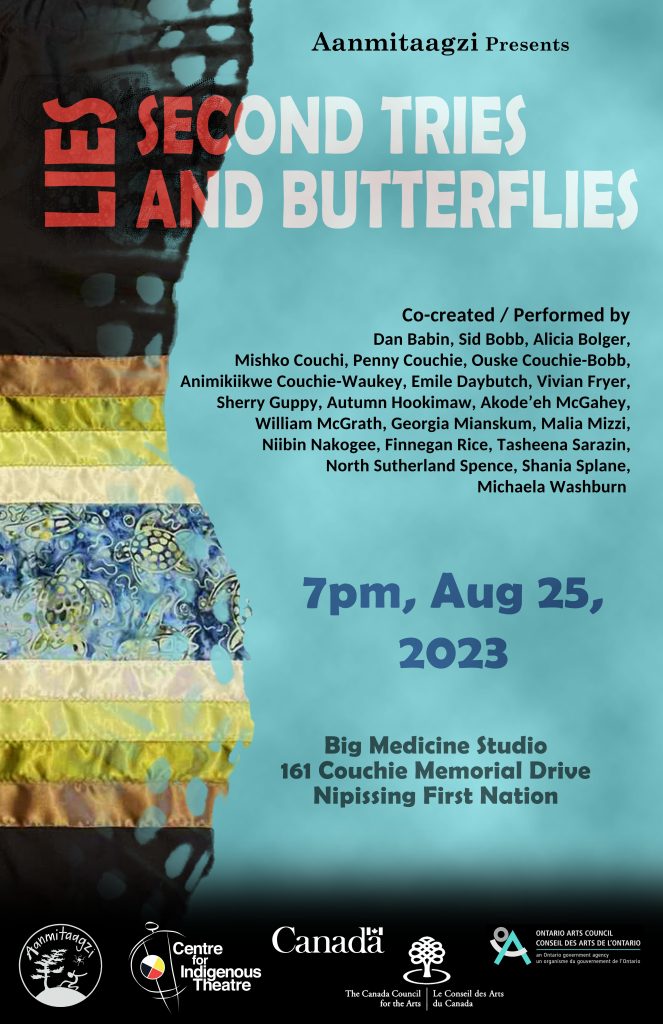 Please join us on August 25th @ 7 pm for the culmination of this year's Summer Arts Program with a remounted presentation of Lies, Second Tries, and Butterflies. The original work was developed through a 3-week intensive collaboration with the participants in our 2023 Summer Arts Program, with invited guests from the Centre for Indigenous Theatre (CIT), and Aanmitaagzi's company artists. The stories and dance pieces developed by our youth participants and artists for the first performance on August 3rd have been further developed and expanded over the last three weeks for this culminating performance.
The performance is free to attend, and all are welcome. For more information, please contact us at (705) 474-2227 or aanmitaagzi@gmail.com.
Aanmitaagzi wishes to acknowledge the generous support of the Government of Canada, through the Canada Summer Jobs Program and the Young Canada Works Program, the Canada Council for the Arts, and the Ontario Arts Council for this year's Summer Arts Program.