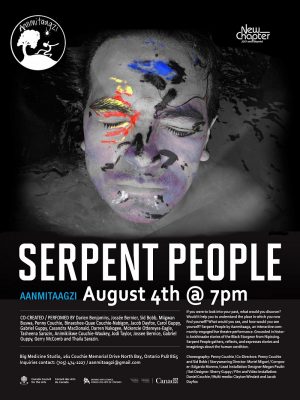 Aanmitaagzi will be wrapping up its Summer Arts Program (ASAP) with a presentation of Serpent People at Big Medicine Studio on August 4, 2017 at 7 pm.
Our ASAP students and community members have been working hard all summer putting together and touring this production, and we're pleased to be presenting it here in our community to mark the 10th anniversary of the ASAP program.
The event is free, however we gladly accept donations. Please note that this performance contains mature content.