Aanmitaagzi is proud to present a works in progress showing of our Dances of Resistance at the Maamwi Kindaswin Festival on June 8th @ 6:30pm. This presentation is a culmination of our past year's workshops with the community.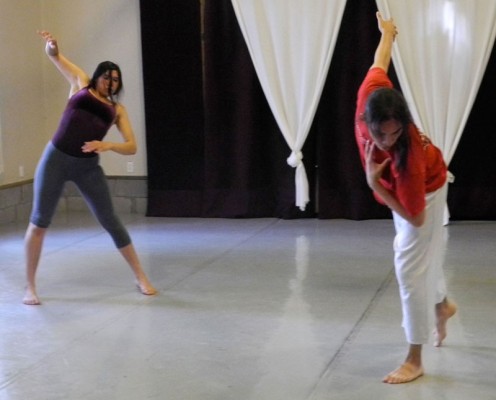 Throughout the winter and spring, Aanmitaagzi's professional artists held workshops for all ages in a number of artistic disciplines including dance and choreography, mask making, giant puppet building, storytelling, comedic improv, music, environmental art and maple syrup harvesting. We have had the pleasure of working with Couchie Memorial Daycare, the North Bay Indian Friendship Centre, Nbisiing Secondary School, New Liskeard's Keepers of the Circle, Pic River First Nation, Ice Follies Inc., and people of Nipissing First Nation, North Bay.
Dances of Resistance seeks to explore our individual, community and broader identity. It is an opportunity to examine what has impacted, shaped and impeded our development and existence and how we've interacted with these forces. Dances of Resistance celebrates the triumph of spirit, resilience and overcoming obstacles both small and large.
This project will continue to develop over the next two years culminating in a large-scale theatre production that includes visual arts installations and multimedia presentations. There's still time to join the fun and to support our project as we continue to move forward by participating in our on-going project activities at Big Medicine Studio and other partnership sites.
Aanmitaagzi is happy to be a part of the 4th annual Maamwi Kindaaswin Festival "Learning Together" taking place at the Canadore College Lower Field June 8 – 10th, 2012!  The Grand Entry on Saturday is at 1pm, and on Sunday at 12pm.
For more information about the Maamwi Kindaaswin Festival (Pow-Wow),
please contact: 705-472-2811, ext. 227. Vendors please contact 705-472-2811, ext. 217.
Please follow and like us: