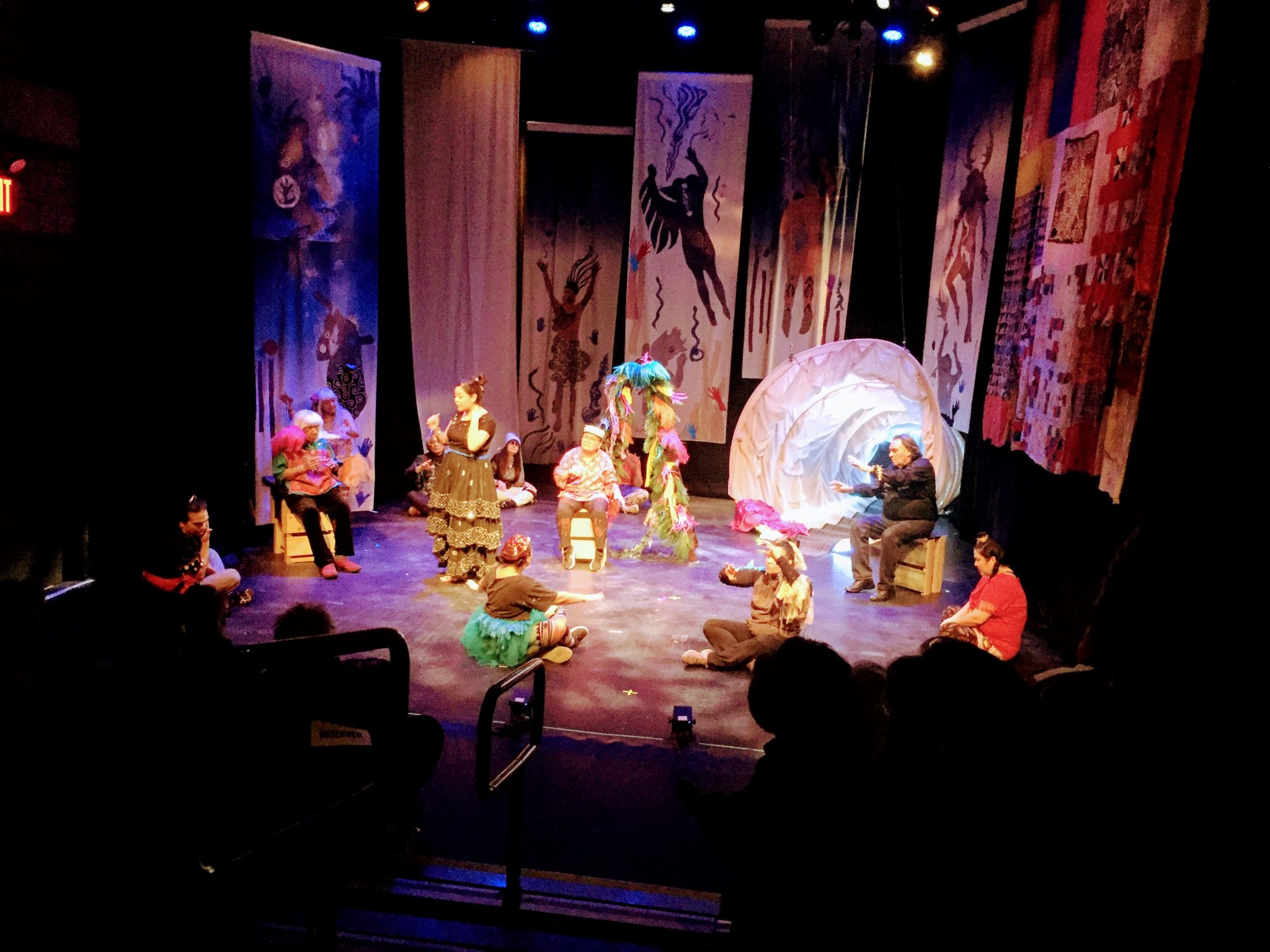 Misdemeanor Dream at the Abrons Arts Centre, February 2020. Photo by Sherry Guppy.
After months of hard work, Aanmitaagzi and Spiderwoman Theater are proud to present Misdemeanor Dream at La Mama's Ellen Stewart Theater in New York City. A multi-generational theatre project that brings together performers, designers, and cultural practitioners from across Turtle Island, Misdemeanor Dream uses storyweaving, text, movement, sound, video, and installation to explore current and traditional stories. languages, and identities through characters both of this world and of other worlds.
The show opens March 10, 2022 and runs through March 27, 2022. For more information, or to purchase tickets, please visit La Mama's website.