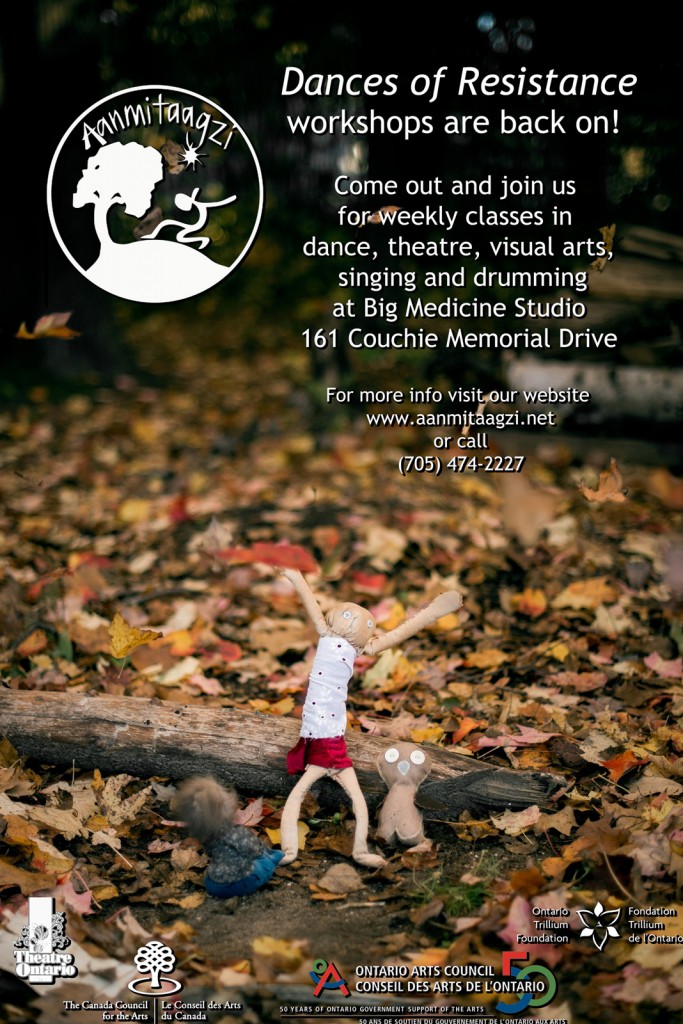 Aanmitaagzi presents a series of ongoing weekly professional development and artistic celebration workshops at the Big Medicine Studio. Tuesday – Thursday will hold a variety of engaged activities designed for all who want to attend. Check it out:
Tues.
                        3:30-5:15            Dance and Visual Arts (5-8 yr. olds)
                                 5:30-6:00            Drop-in Dinner (All Welcome)
                                 6:00-8:00            Drumming and Singing (All ages and abilities)
Wed.
                        3:30-5:00            Dance and Theatre (9-14 yr. olds)
                                 7:00-8:30            Adult Contemporary Dance and Improv. techniques (All abilities)
Thurs.
                      7:15-8:45            Theatre and Comedic Improvisation (All abilities)
All workshops take place at Big Medicine Studio 161 Couchie Memorial Drive, Nipissing First Nation.
Please follow and like us: